Delhi-based startup Euler Motors has launched a three-wheeled electric vehicle. In the cargo segment, the Euler HiLoad has been brought in four variants. These variants are – PV, DV, HD and FB. Let's find out about the features, price and other features of the car…
Another Post :How to Increase Wifi Speed at Home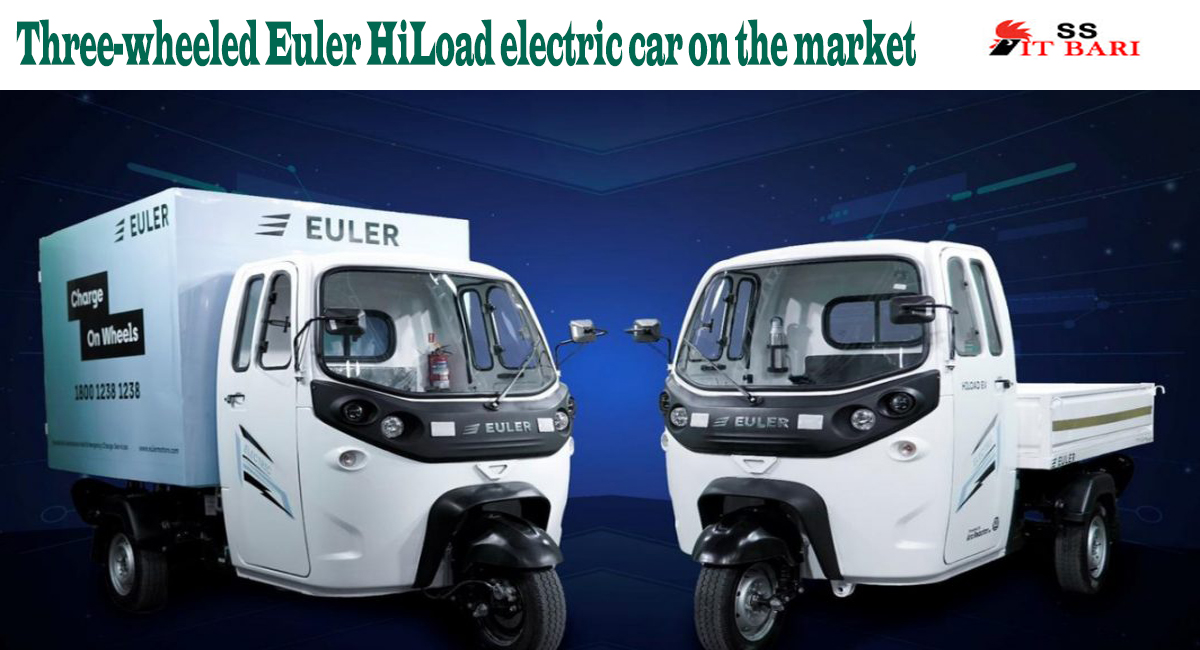 Three-wheeled Euler HiLoad electric car on the market
Euler HiLoad feature

Euler Highload 755 and 6 kg two lifting capacity options can be chosen. The gross weight of the car is 1,413 kg. It contains a large lithium ion battery pack with a capacity of 12.4 kWh. The battery comes with the company's liquid cooling technology (ArcReactor100) which will control its temperature. The IP6 certified battery will withstand water and dust.

The new Euler Highload car has a maximum range of 151 km, which is ARAI certified. However, depending on the road conditions, the range could be around 110 km, the company said. Its maximum speed is 42 km per hour.

It also comes with a 3.3kW onboard AC charger, the first in this segment. It will take 3.5 – 4 hours to fully charge the battery using this charger. DC will also support fast charging. Euler said that it can be used in just 15 minutes to cover the required distance of 50 km.

Euler HiLoad motor

The motor with powerful battery will get maximum 10.96 kW or 14.6 bhp power and maximum 7.5 Nm of torque. However, the car will also be available as an alternative to the 6.1 kW or 9.5 bhp power output motor.
Euler HiLoad: Hardware
The new Euler Highload car has a US patented skateboard chassis. Its deck area is 6 feet and ground clearance is 190 mm. It has 200mm disc brakes on the front wheels with regenerative braking system. It also has a digital instrument cluster, which will reveal battery power, charging time, range and more. It also includes a vehicle tracking system, projector headlights and a wide wind screen.
Euler HiLoad price
The car is priced at Rs 3.5 lakh (ex-showroom) in the Indian market.
Euler has already received 2,500 bookings from BigBasket, Flipkart, Udaan, Hyperlocal and other e-commerce giants. They will start delivering the Euler HiLoad from January 15 next year. Saurav Kumar, Founder and CEO of Euler, said, "We are very proud to bring this car to the Indian market. India's HiLoad is a world-class innovation. "
SS IT BARI-ভালোবাসার টেক ব্লগ টিম